While Pamela Anderson may be best known for her role as CJ Parker on the hit series Baywatch, the blonde beauty landed the role of Lisa the Tool Girl on Home Improvement. The two seasons that Anderson shared the screen with Tim Allen were the show's highest-rated seasons. That is not surprising given the on-screen comradery portrayed between the two stars and Richard Karn on their fictional television show, Tool Time.
However, things are not always what they appear. Just because there are smiles and laughter does not mean that there is always the happiest of working environments to be a part of. This is something that Anderson claims to know firsthand, revealing in her new memoir, Love, Pamela that she was made to feel uncomfortable before filming even started on the ABC television series. And the culprit behind that uneasy feeling, according to Anderson, was none other than Allen himself.
Here is information on whether Pamela Anderson and Tim Allen are on good terms after their days on Home Improvement​​​​​.
A Tone Was Set The First Day Pamela Anderson Was On Set
After Anderson landed the role on Home Improvement, she found herself in a position to become a household name.
The primetime series had a good buzz around it before it even aired and there was a solid cast of actors surrounding Anderson that would eventually propel the show for eight seasons.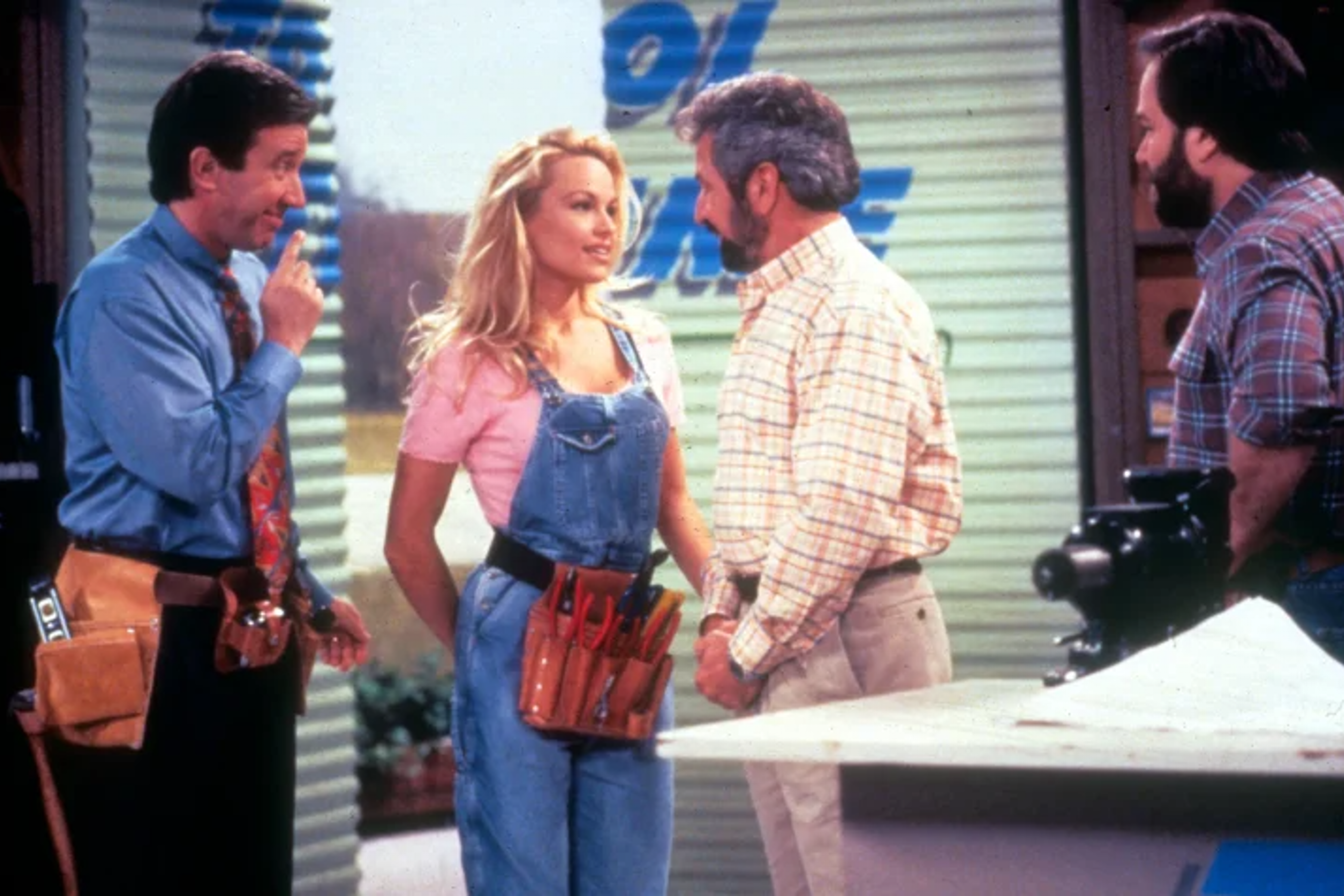 The first day on set, however, was one that Anderson would never forget. This is because any warm welcome she anticipated receiving from Allen was anything but. Instead, the welcome that was received was completely off-putting.
"On the first day of filming, I walked out of my dressing room, and Tim was in the hallway in his robe," Anderson explains in her memoir.
"He opened his robe and flashed me quickly — completely naked underneath. He said it was only fair because he had seen me naked. Now we're even. I laughed uncomfortably."
RELATED: Here's How Pamela Anderson Improved Since Appearing On 'Home Improvement'
Before Anderson was cast in the role of Lisa, she had posed for Playboy. "It was the first of many bizarre encounters where people felt they knew me enough to make absolute fools out of themselves," Anderson wrote in Love, Pamela.
Anderson continued to work on Home Improvement for two seasons. And while her lines may have been limited on the 30-minute comedy, they gave her enough exposure to be cast on Baywatch. The platform gave Anderson international celebrity status.
Pamela Anderson's Take On Tim Allen's Actions
Since the bombshell was dropped in Love, Pamela, Anderson has come out to further explain the flashing incident further. And while she does not backpedal her claims, the Barb Wire star shines a light on why they would have been seen as appropriate in the work environment she was a part of in the early 1990s.
Even if the budding actress was only 23 at the time she states the incident took place.
"Tim is a comedian, it's his job to cross the line. I'm sure he had no bad intentions," Anderson explained. "Times have changed, though. I doubt anyone would try that post #MeToo. It's a new world."
For his part, Allen has denied that any such incident ever happened. "No, it never happened. I would never do such a thing," Allen stated.
There was another incident that occurred on set that made its way to a blooper reel of Home Improvement. This time, Patricia Richardson, who played Allen's wife on the show, was the one who was flashed.
But instead of in a one-on-one situation like Anderson claims, this was done in front of the studio audience.
RELATED: 20 Photos Of Pamela Anderson Over The Years
There is a scene where Allen is wearing a kilt. In the character of Jill, Richardson states that she "wishes the kilt were shorter." This is where Allen flashes her. However, there was nothing indecent happening given that Allen was wearing boxers underneath.
"People ask me what was under the kilt when he flashed me, he was well dressed under there, I was just shocked that he lifted the kilt, not by a man in boxer shorts," Richardson explained.
As such, it very well could have just been something that Allen did from a comedy aspect rather than something more nefarious. A fact that lines up with Anderson's reasoning as to why she was flashed.
While Anderson did not make any other claims of unwanted advances or issues on the set during her short tenure on Home Improvement, this was her first long-term job in the world of acting. At that point, the number of "lecherous" men that the animal rights activist had already encountered during her short time in the entertainment industry was many.
Because of this, it very well could have felt like the cycle was continuing. As such, ill intentions or not, it is a moment in time that had been seared into Anderson's memory and something she felt needed to be discussed in her memoir.
Where Pamela Anderson And Tim Allen Stand Today
Given that Anderson took it upon herself to clarify her allegations against Allen, it appears that until her memoir was released, the two were on at least civil terms.
But after Allen has made headlines for doing something that is at best, inappropriate, on set, it is unclear where that relationship stands now.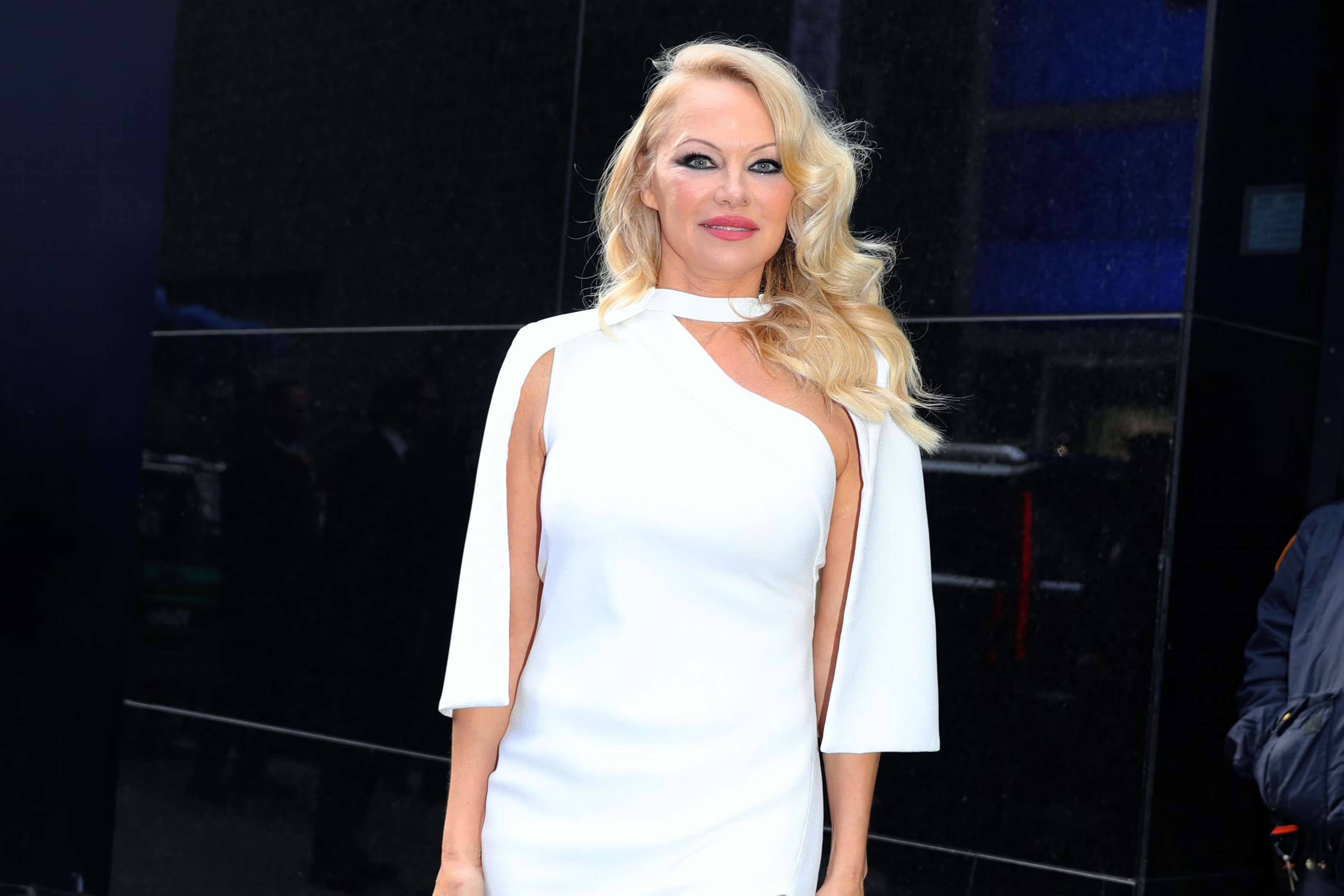 In 2011, there was a reunion of sorts that took place for the cast of Home Improvement. Entertainment Weekly put together a photo shoot of the cast as part of an article that discussed the time on the show and what the aftermath was after it concluded.
Except for Earl Hindman, who had passed away, everyone was present. This included Debbie Dunning, who took over the part of the Tool Girl when Anderson departed the show.
RELATED: Pamela Anderson Turned Down A Role In Under Siege Because Of Her Unpleasant Interaction With Steven Seagal
Does Anderson's absence mean that she had no desire to be a part of the interview because there was bad blood? Not necessarily. It could simply mean she was unavailable.
But given the accusations from Love, Pamela, it does cast a different light on that interview that occurred over a decade ago.