Very Simple Kitchen + La Pietra Compattata partner with Serena Confalonieri for 'zdora' 
Italian brands Very Simple Kitchen and La Pietra Compattata returned to the yearly Edit Napoli fair with 'Zdora', an installation curated by Milan-based designer Serena Confalonieri. Colored in pastel tones and built with simple, geometric lines, the project draws inspiration from the Italian region of Emilia Romagna — specifically, its convivial cuisine. Moreover, the name 'Zdora' is a dialect term referring to sfogline, the Italian women who roll the dough for fresh pasta, a practice handed down from generation to generation. 
Together, these elements inform Confalonieri's design which updates and reinterprets the timeless checkered tablecloth most commonly found in taverns and Sunday lunches with the family.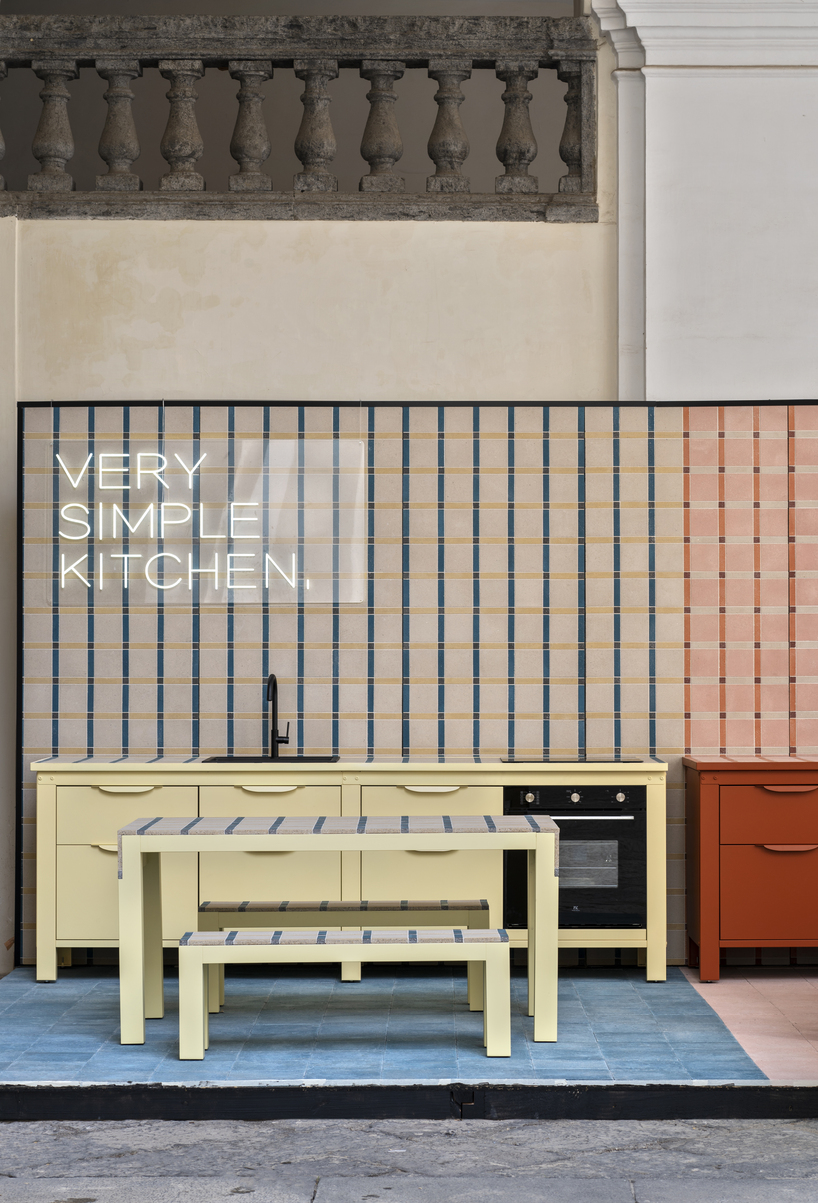 all images courtesy of Very Simple Kitchen 
checkered tableclothes given new life at edit napoli 2022
The designer has created a selection of checkered patterns in multiple color palettes that coat the tables, chairs, and surface tops of Very Simple Kitchen's culinary equipment. These fresh-colored tiles are made by artisans of La Pietra Compattata and can be produced in an array of chromatic variations. 
'Upon entering 'ZDORA', visitors will find themselves immersed in the ambiance of a special Italian lunch, recalled by the checkered pattern proposed in three color variations. The decoration covers all surfaces of tables, falling like a real tablecloth alongside the surface of the kitchen tops, which continues upwards to cover the entire wall, creating an immersive and enveloping atmosphere,' notes Very Simple Kitchen. 
The 2022 Edit Napoli fair ran between October 7-9 at the Complesso Monumentale di San Domenico Maggiore. Find out more about the program here.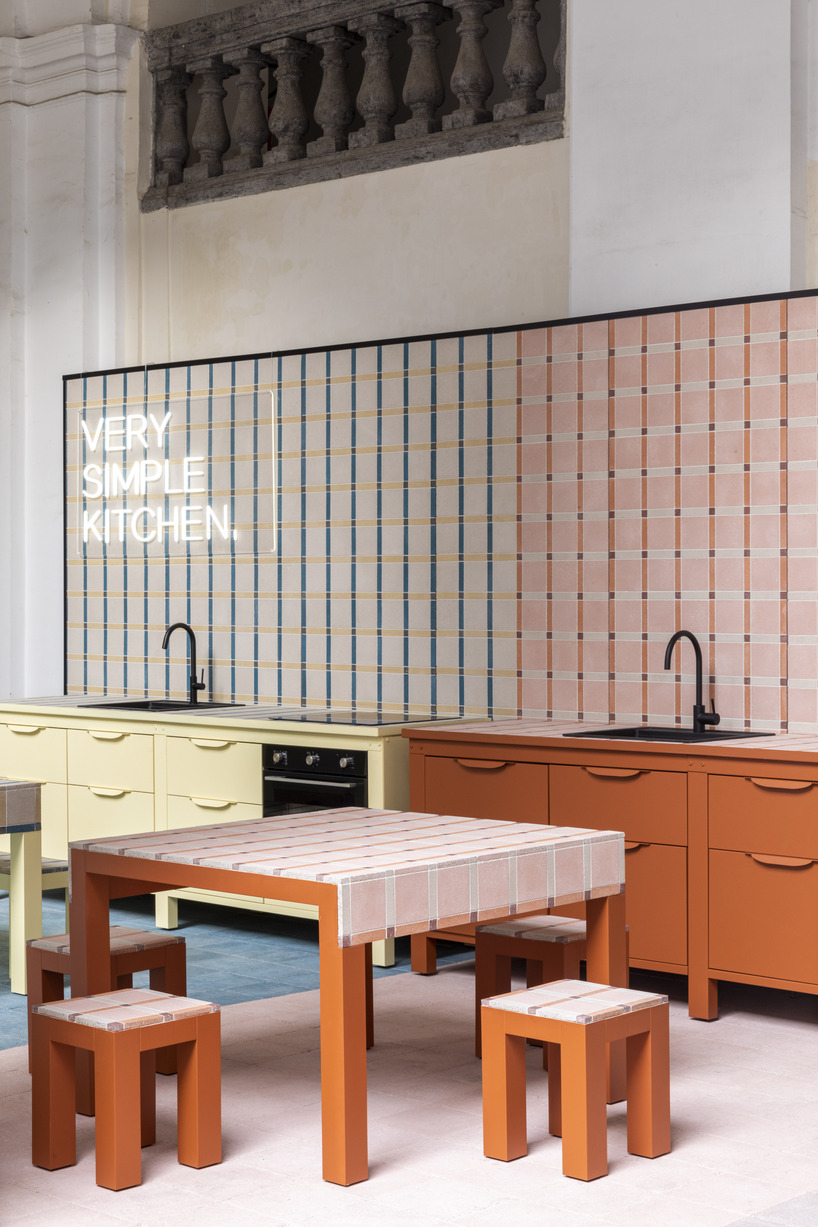 'Zdora' is a dialect term referring to sfogline, the Italian women who roll the dough for fresh pasta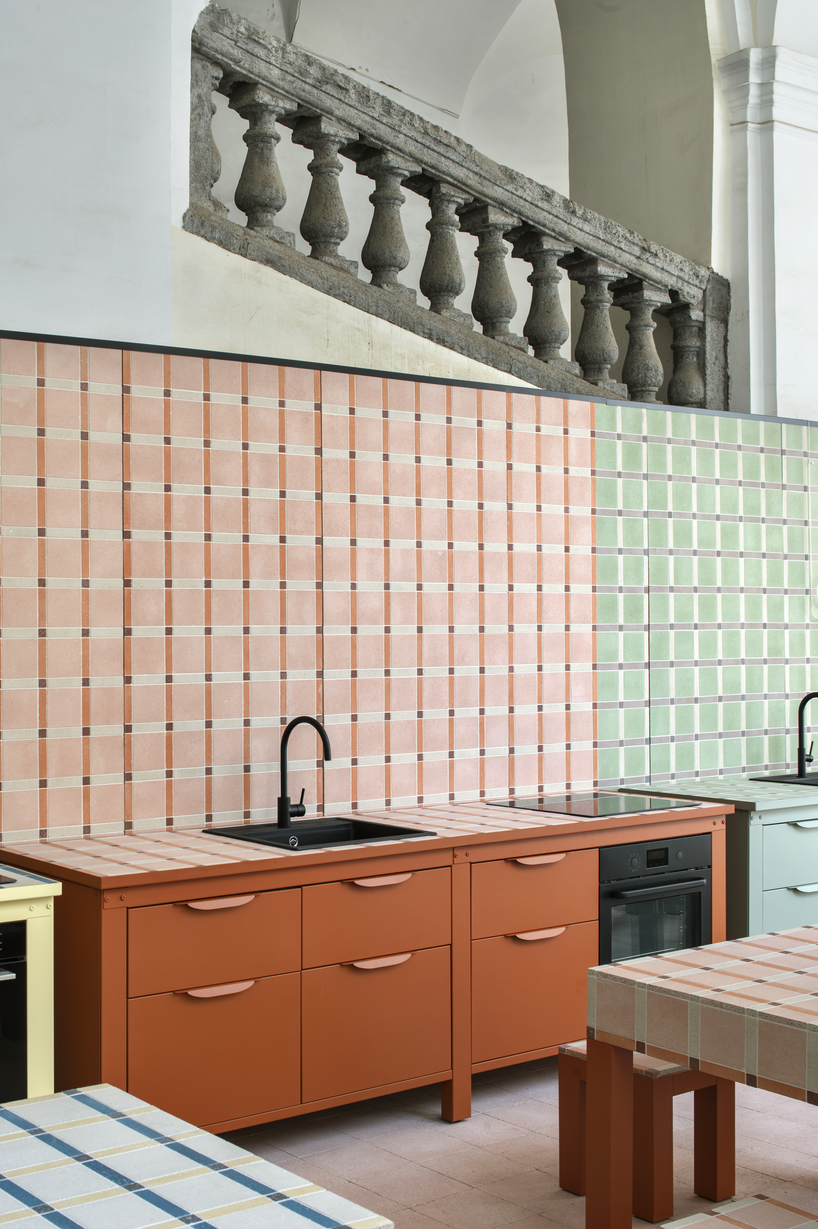 pastel hues and simple, geometric lines adorn the installation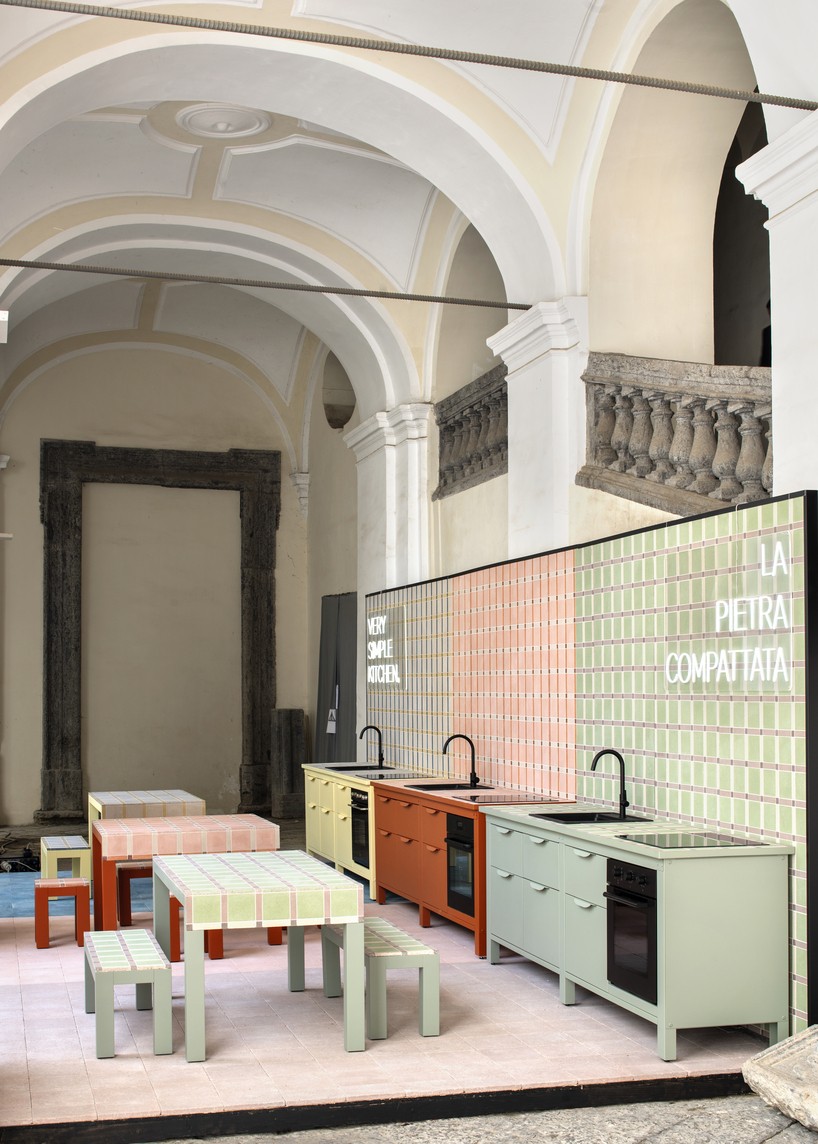 the design by Serena Confalonieri was exhibited at the 2022 Edit Napoli fair