Invanhoé Cambridge CEO Nathalie Palladitcheff says adaptation is key to success in 2023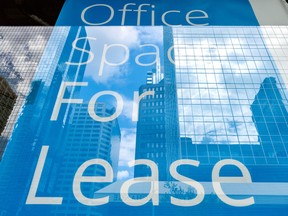 Article content
Nathalie Palladitcheff gets asked all the time when things will get "back to normal" in the commercial real estate world, but the chief executive of Ivanhoé Cambridge thinks the premise of the question is flawed.
Article content
"I would not expect that being back to normal would be really good news," Palladitcheff said in a December interview. "I really think that we will have to adapt ourselves and adjust ourselves and find new solutions in this environment."
Article content
The effects of the COVID-19 pandemic and the shift to hybrid work are still rippling through the real estate markets. Demand for residential and industrial space has shot up while offices and shopping centres have been slower to recover.
Palladitcheff, who was recently appointed as chair of the Real Property Association of Canada (REALPAC), the main industry group representing the country's commercial real estate giants, said she tells her team that waiting for that recovery is not an option.
Article content
"We have to innovate and we're going to have to … just be a little bit smarter than we used to be," she said.
The good news for Canadian landlords is that office real estate markets here have weathered the storm better than some. Canada still boasts three of the five lowest office vacancy rates in North America and a stable national retail vacancy rate of 8.5 per cent, according to Colliers International.
A Commercial Real Estate Services (CBRE) report that examined the Canadian office market in the third quarter of this year put Vancouver's vacancy rate at 7.1 per cent, Ottawa's at 11.5 per cent and Toronto's at 11.8 per cent. Those figures compare favourably to major U.S. centres such as Dallas at 32.2 per cent, San Francisco at 24.2 per cent and Manhattan at 15.2 per cent.
Article content
Palladitcheff acknowledges, however, that a recession could still "change the game dramatically."
She predicts those holding office space will face competing demands that make the outcome from a downturn hard to predict. On the one hand, a recession would lead to a rush to cut costs, including rent. On the other, companies are struggling for talent, and there is a sense that a physical office is still an important tool for establishing "the right culture."
We have to innovate and we're going to have to … just be a little bit smarter than we used to be

Nathalie Palladitcheff
She said that the landlords who are able to hang on in 2023 are going to be the owners of sustainable A-class commercial spaces.
Montreal-based Ivanhoé Cambridge is the real estate arm of the deep-pocketed Caisse de dépôt et placement du Québec, which manages that province's major public pension plans.
Article content
With strategic partners and major real estate funds, Ivanhoé Cambridge holds interests in more than 1,200 high-quality buildings, primarily in the industrial and logistics, office, residential and retail sectors and had $69 billion in real estate assets as of Dec. 31, 2021.
Palladitcheff got the top job there, becoming the company's first female chief executive, in 2019 after 20 plus years in international commercial real estate.
Slowing rate hikes could spark REIT rebound in 2023, Hazelview report says

Mall owners bet they can save bricks-and-mortar retail by being more like Amazon

Working from home is here to stay and that has consequences for both housing and office space

Retail tenants, landlords join forces to cut emissions — but who foots the bill remains a big question
Article content
Her focus has been on innovation and diversification and she counts the development of a corporate social responsibility strategy that ensures the international portfolio reaches carbon neutrality by 2040 among her key accomplishments.
"My job is really to be prepared for the worst scenario and to be ready for whatever happens, Palladitcheff said.
The French-born executive kicks off her two-year term as chair of REALPAC in January, after being named to the position in November. She had previously served as vice chair.
Palladitcheff said encouraging her team to be smarter means looking at real estate as a solution rather than a problem.
She said her experience in European commercial real estate — she worked at a company there 15 years ago that already had a head of environmental, social and governance (ESG), a post that is only now becoming common in Canada — has given her an advantage when it comes to addressing sustainability.
"Real estate professionals who are going to provide the world with solutions … not more problems are going to win this race," she said.
• Email: [email protected]