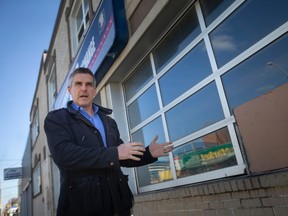 Article content
Condominiums are the preferred choice of real estate investors in the Windsor area with 62.5 per cent of those residences being owned for revenue-generating purposes by individuals not living in them.
Article content
The Statistics Canada study released Friday also found investors owned 12.1 per cent of all housing in the Windsor census metropolitan area. That area also includes Lakeshore, Tecumseh, LaSalle and Amherstburg.
Article content
Ontario's percentage of investor ownership of all properties was 20.2 per cent or one in five residences. The investor ownership rate of condos provincially was 41.9 per cent.
"It confirmed what we have believed has been a trend for the last 10 years," said economist and Smart Prosperity Institute senior director of policy Mike Moffatt.
"Ontario, in particular, has seen a lack of purpose-built rentals. For years, investors have been buying condos and renting them to students, post-graduates and those who can't become first-time buyers because of high home prices.
Article content
"It's resulted in double-digit rent increases across Ontario because it's a supply and demand issue."
The study was based on data collected in 2020 and from the 2021 Canada Census, but Moffatt said the trend only accelerated during the COVID-19 pandemic.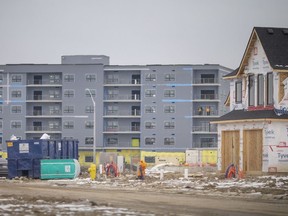 A growing population, increased immigration and more international students attending Ontario's post-secondary institutions have added to rising demand.
Also included in the study were Nova Scotia, New Brunswick, Manitoba and British Columbia.
Nova Scotia (31.5 per cent) and New Brunswick (29 per cent) had the highest percentage of investor representation. However, a significant percentage of those investors were for multiple properties that were vacant lots.
Article content
When those lots are discounted, Nova Scotia was 24.8 per cent and New Brunswick 21.3 per cent.
Less than two per cent of Ontario investors owned two or more vacant lots in the province.
Investors owned 23.3 per cent of all housing stock in British Columbia and 20.4 per cent in Manitoba.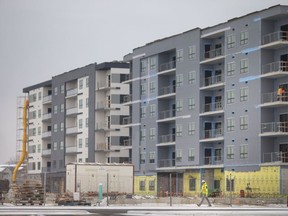 In Southwestern Ontario, London followed a similar pattern to Windsor with 14.1 per cent of all homeowners being investors and 86.5 per cent of condo owners.
By comparison, Toronto's investor ownership of condos was 36.2 per cent.
"Condos are particularly popular with investors in cities between 300,000 and 400,000 people with a high number of students in university and college," Moffatt said.
"It makes condos a very attractive investment."
Article content
Given the lack of new construction of purpose-built rentals, Moffatt said investors putting residences on the market has actually prevented greater inflation of rents.
"It's kept rents from going up higher than they otherwise would have because there would have been even more of a shortage or rentals," Moffatt said.
"A growing population had to be housed somewhere."
Condominiums are particularly attractive to investors classified as businesses.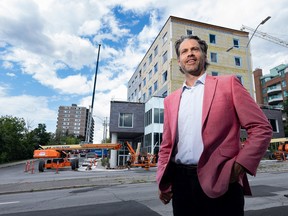 In Windsor, 45.1 per cent of all condos were owned by businesses while it was 77.9 per cent in London.
"Condos are attractive because they're the easiest type of investment category to operate in," said Rhys Trenhaile, CEO of Walkerville Capital investment firm and a realtor with The Vanguard Team that specializes in income-generating properties.
Article content
"People who don't want to worry about the upkeep of a four-plex's roof or who cuts the grass, invest in condos. They can park their money — rent to a retiree for 10 years — collect their cheques."
The additional benefits for investors are they get a tax write off as landlords, they historically enjoy real estate appreciation and the tenant pays down their mortgage.
Trenhaile added Windsor's high percentage of investor-ownership in condos is the result a combination of factors that have built up over the years.
He said it's common for companies, such as electrical and plumbing contractors wishing to be involved in a project, to purchase a few units in a proposed building to help the developer get enough pre-sales to secure funding to launch construction. Many choose to hold onto those units as investor income.
Article content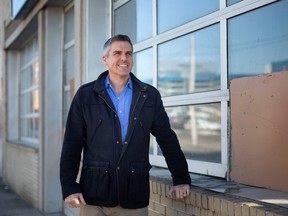 Then there are investors who have been attracted by Windsor's low prices and the chance to generate larger monthly cash flows than they can from condos in the Greater Toronto Area. With no intention of residing in the building, they can wait the two years for the units to be finished.
The third factor is many people in the past who bought a condo as their first home don't need to get the equity out of it when they're looking for something bigger. They choose to rent their unit out as a new income stream.
"The whole process of building condos kind of encourages investor interest," said Trenhaile, who added Greater Toronto has been the main source of outside investment in the local market for 20 years.
"Most of us can't wait for two years for our home to be finished."
Article content
Trenhaile is currently involved in developing four existing properties in Windsor's downtown core featuring a mix of commercial and residential use that will add hundreds of bedrooms to downtown.
He expects demand to only grow and admits surprise that only 12.1 per cent of all residences locally are held by investors.
"I think you'll see that number come up given people are now allowed to create additional dwelling units on their lots," Trenhaile said.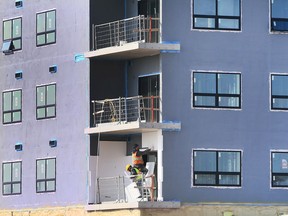 Moffatt said the growth of investors owing slightly more than one in five homes in Canada should be concerning. It's creating a bottleneck on the property ladder that also impacts the rental market.
"The concentration of investors on the home ownership side is real problematic for first time buyers," Moffatt said.
Article content
"They're forced to continue to rent because they can't afford ownership. They aren't building equity to move up the property ladder.
"There's less movement in the rental market, more competition, not enough available units and rents go up. They end up competing with more investors who are attracted to the condo market because the shortage creates opportunity."
Windsor-Essex County Home Builders' Association vice-president Brent Klundert said speculation in the new home market has also grown locally. Such activity isn't currently at the level seen during the heights of the COVID pandemic, but Klundert feels smart investors are just trying to time the bottom of the market before jumping back in.
"We did see an influx of out-of-market buyers," Klundert said.
Article content
"During the heights of our market, we saw a lot of builders doing pre-assignment clauses. Agents were looking for contracts with those clauses.
"Investors would invest in a home or townhouse bet the market would increase and they could sell the contract at a higher price before construction even finished."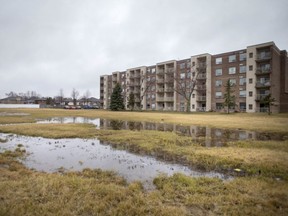 At one point, homes could increase in value during construction by more than $100,000 over the initially agreed price.
Despite the pause in investor activity, Klundert said interest in the region is still percolating. He noted the positive January numbers for new-builds contracts.
"Windsor prices are still better than the GTA, so they can enter the market easier," Klundert said.
"The economic outlook is bright. I think there's still money looking at this area."
Article content
Klundert also expects the local condo construction market to remain strong due to its more attractive price point. It remains the easiest and most affordable option to increase supply.
"Bigger projects are coming fast and furious because of the supply crisis," Klundert said. "We need to speed up approvals, so we can build more and faster."
Windsor-Essex County Association of Realtors' president Mark Lalovich said 2023 will be a transition year, but noted the market is lagging right now compared to 2021 and 2022 for investor interest.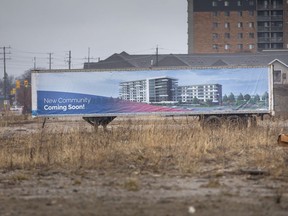 Lalovich said purchases in the area handled by out-of-board agents were 20 of 265 sales last month versus 105 out of 676 in November 2021.
"We know we're not capturing all out-of-town sales, as some are handled by agents in our board, but it shows what we're seeing right now locally," Lalovich said.
Article content
"Most of the investors we're seeing are from Ontario — Toronto, Hamilton, Kitchener-Waterloo and London."
Lalovich added local developers he's talked to feel we're 12 to 18 months away from seeing the market become more active and prices begin to spike again.
Government overhauls housing policy to get new homes quickly constructed

Costante sets sights on boarded-up homes with new vacant house tax

Windsor real estate investor earns national recognition
In Lalovich's opinion, movement among local homeowners this year will spill into the rental market generating more turnover in both sectors.
"Investors are quiet because of the interest rates and their sensitive to rates of returns," Lalovich said.
"Most are sitting on the sidelines waiting to see what happens.
"That helps homeowner occupants get into the market. You don't have competing investor interest.
"It's better for the buyer because you're in a more relaxed environment."
[email protected]
twitter.com/winstarwaddell