An Australian food blogger has impressed viewers with a $7 Christmas food hack.
Chef and nutritionist Tori Falzon, who runs Into The Sauce has gone viral on social media for her 'Friendsmas' celebration – a gingerbread-house-decorating night.
Falzon revealed she used the $7 VINTERSAGA gingerbread houses from Ikea. Moreover, the baking glue used to hold the houses together is also an Ikea find that can be snapped up for $3.
Watch the video above.
READ MORE: Australia's favourite coffee order has been revealed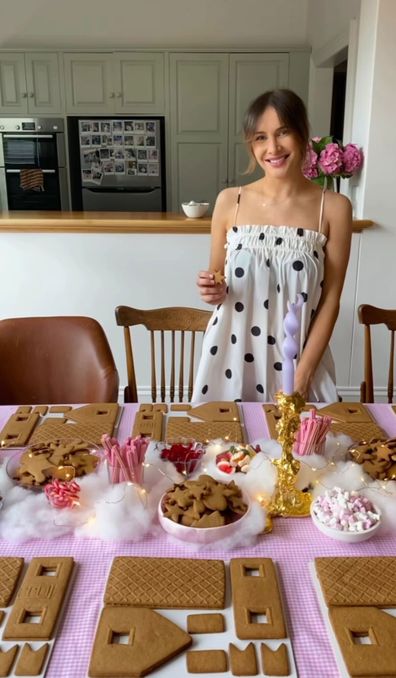 The baking glue is a game changer for those who struggle to keep their gingerbread houses constructed – a frustrating experience some of us have experienced.
The blogger showed a beautifully decorated hobby table from Spotlight set up with a number of deconstructed gingerbread houses.
"If you do one Christmas get together with your friends this year make it a gingerbread decorating night," Falzon says in the clip.
By the end of the Instagram reel, the simple gingerbread blocks have transformed into dreamy confectionary creations.
READ MORE: Ikea fridge hack will change your fridge forever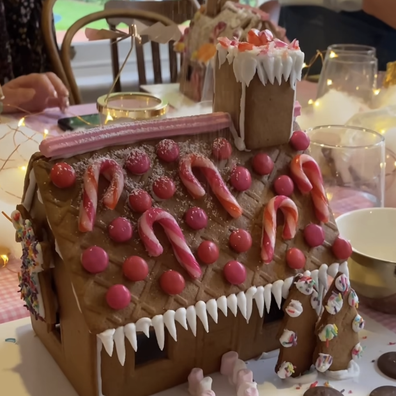 Ikea describes their gingerbread houses as: "Probably Sweden's most iconic Christmas decoration. A model house made of baked gingerbread dough. Decorate with icing and sweets."
Ikea customers seem to love this product, with it having a whopping 72 reviews online averaging about 4.5 stars.
"It's an easy kit to assemble and it looks great too," one reviewer writes.
READ MORE: Honey-mustard-glazed potato recipe on TikTok goes viral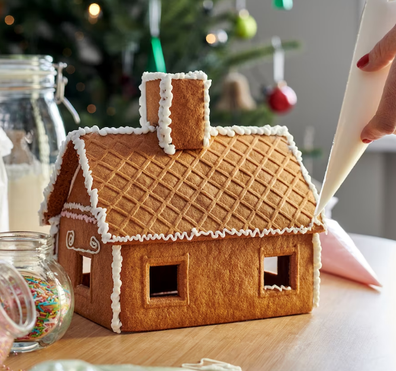 "Gingerbread was so nice we ate it all before assembling it! Should have bought a couple more at the time. Good for kids' kitchen projects at Christmas," another reviewer says.
The $3 Ikea baking glue will come as a relief to those who have been struggling to keep their gingerbread houses together. 
In fact, one TikTok user disgusted viewers when they revealed they have been using a hot glue gun to keep their gingerbread house from collapsing.
"A hot glue gun is the only way to save the houses and your relationships," the video was captioned.
READ MORE: 'The show must go on': Private chef shares a day in her life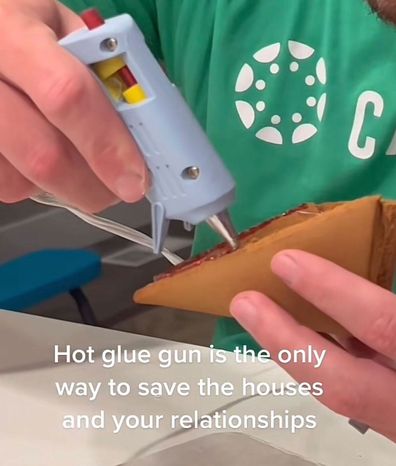 The use of a hot glue gun divided viewers under the video.
"YALL DONT EAT THEM???" one bewildered viewer writes.
"I've never in my life eaten a gingerbread house, just built them so I for one love this idea," another viewer conversely says.
For a daily dose of 9Honey, subscribe to our newsletter here.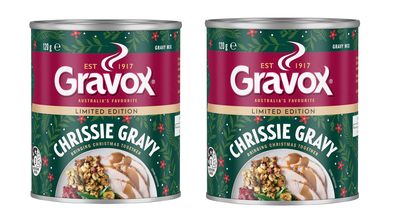 Gravox releases Chrissie Gravy in time for the holidays