interior project by stylus studio fixes up 'parkview' flat in china
Stylus Studio takes over the interior design project of an apartment in a high-rise building in Hong Kong, China. The residence, located 300 m above sea level, benefits from panoramic views of the greenery and the mountains across. The arrangement of the flat is intended for a couple and plans in an open and flexible layout for sufficient circulation and interconnection of the zones. The 200 sqm house decoration leverages a modern approach by applying furniture made of natural materials, modernized mid-century fittings, and statement black and white checkerboard tiles.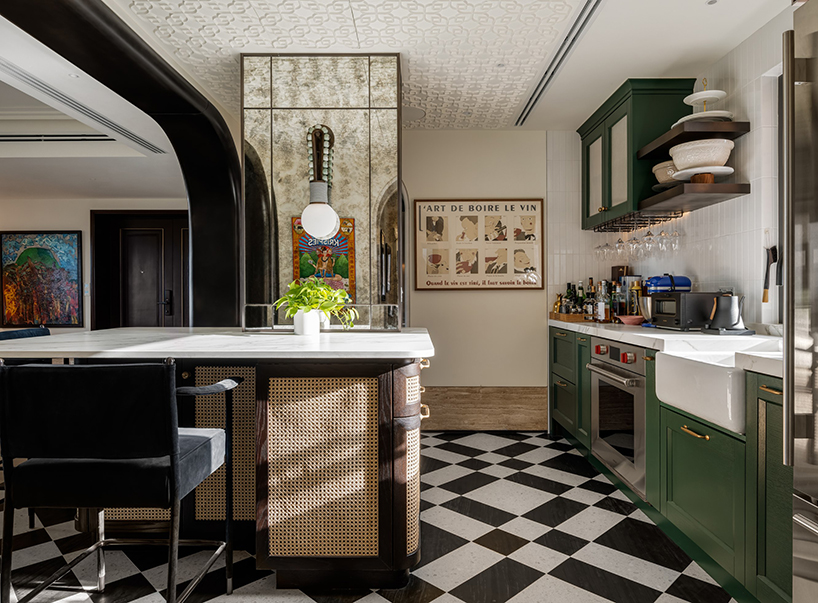 all images courtesy of Stylus Studio
carefully chosen collection of furniture adorns the interior
Designed to benefit from the scenic views of the mountain, the apartment adjusts large openings in every room. Sophisticated furniture and decorative objects adorn the common areas alongside a unique selection of artworks. The open kitchen and bar display 'Victorian-style' features and modern appliances, carefully chosen by the design team at Stylus studio. The collection is topped by a set of Sergio Rodrigues' 'Oscar' armchairs, originally designed in 1956, for the dining area. The kitchen and dining room can be glimpsed while sitting on the bench-like cushion between the shoe cabinets. Moving on to the more private spaces of the flat, such as the bathrooms feature a handcrafted copper basin and elegant sanitaryware. Finally, the master bedroom lays out warm tones and wooden textures for a cozy ambiance.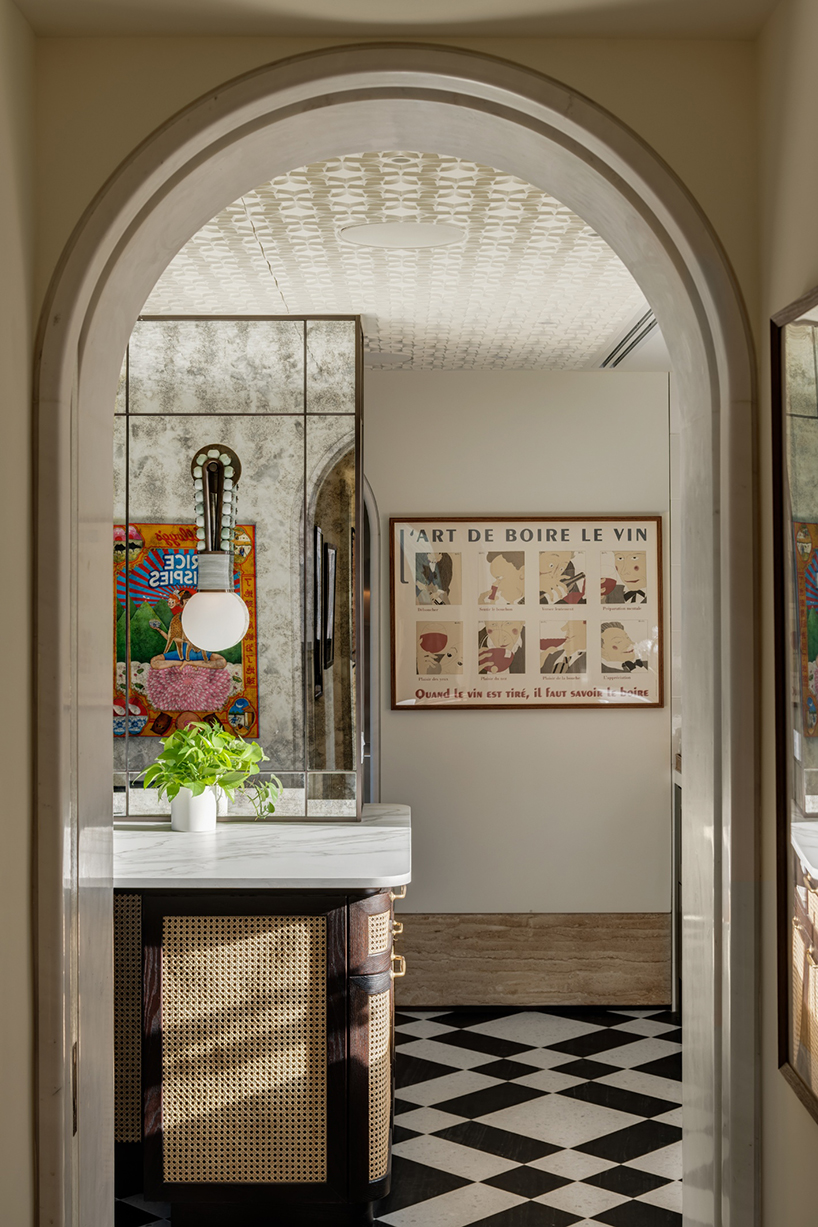 the open kitchen arranges sophisticated furniture and fittings